Mold Remediation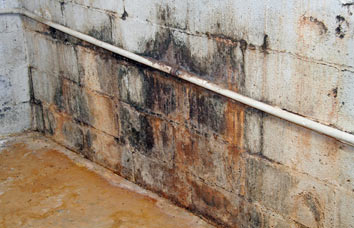 If you've experienced water damage or unusual musty odor in your home or place of business, you may be at risk of mold contamination.
More than just affecting indoor air quality, molds can produce toxins that can cause serious health risks in both humans and animals.
The quality of mold remediation service varies widely from company to company, and choosing the wrong one can lead to recurring growth. That's why it's essential to hire a qualified, licensed home inspection agency to isolate the problem so you can stop it at the source.
At Fresh Air Environmental Services, your safety is our first priority. To that effect, we only use proven safe and effective equipment and methods in accordance with or exceeding industry standards, and all our personnel are hand-picked for experience and competency.
If you suspect that you may have a mold problem, call us today to speak with an expert, and let us give you the peace of mind that comes with a job well-done.
Our Certified Technicians use specialized equipment and modern techniques to safely remove and properly dispose of hazardous waste. Our technicians receive special training from certified Course providers annually. If you have a small residential job or a large commercial project you can rely on our professionals to safely complete your project.
If safety and cost effective remediation is what your looking for then Fresh Air Environmental is your answer. Contact us today for a Free Estimate!

Read what our customers say:
homeowner in Venice, CA
Great experience !
Unfortunately I had need to call in Fresh Air to address a mold issue in one of my bedrooms.  It turned out to be a much bigger problem than anticipated, but Erin was incredibly helpful and professional in explaining the process and scheduling the appointments, and Efrain and his colleague worked extremely hard for two days to get everything cleaned up.  I hope I don't experience mold again, but if I do then I definitely know who I'll be calling.
Can in Torrance, CA
I got three quotes on mildew mold remediation on a house I just bought. Fresh Air had the most competitive estimate out of all three, did more then the other remediation companies said they would and were professional. They even notice mildew mold spores in the insulation of the crawlspace and removed it for us. Thank you DJ for your help and expertise.
Ben in Beverly Hills, CA
I used Fresh Air Environmental Services for mold remediation.  They were easy to work with and sealed off the treated area from the rest of the home.  It took about two weeks to remove the mold in the corner of my garage.  Just to let you know, your dry wall will be removed if need be.  Yes, they will not replace it.  So you'll have to find someone to do the repair work.  They provide free same day estimates.  Erin was great synchronizing the team:
FAQs
Fresh Air Environmental Services has compiled some useful information so that you can be informed and act accordingly. The following information can help you make a decision about when to involve professional help for your mold situation. Fresh Air Environmental is always willing to answer questions about mold removal, so if any questions arise, please feel free to call us at (800) 564-8282.
How do we remove Mold:
Install critical barriers and decontamination chamber.
Place area under negative air filtration.
Carefully remove mold contaminated materials.
Sand, scrape and wirebrush surfaces of any visible mold growth.
Clean affected areas with anti-microbial detergent (ANABEC or the like).
Encapsulate areas with anti-microbial encapsulate.
Fog the air within the containment with ANABEC
Run air scrubbers for 48-hours post abatement.
Return to teardown containment after air clearance results.
Useful Links: