Lead Paint Removal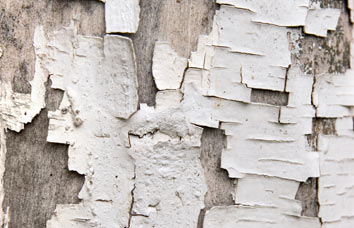 Lead poisoning can cause a variety of health issues; thus, any material that contains more than one milligram per square centimeter (1.0 mg/cm2) of lead is regulated by the EPA.
Individuals can be exposed to dangerous levels of lead dust particles during demolition and remodeling projects. In addition to lead paint, many ceramic tiles and porcelain products are glazed with a lead surface coating. This coating provides a shinny coating on the surface but when disturbed it can cause serious health problems.
Lead Paint removal is performed when old lead containing paint fails and paint chips or dust is prevalent within living or work place environments. Lead paint exposure is especially harmful to children.
Encapsulation or removal of lead paint is performed by Fresh Air Environmental's Certified Lead Paint Technicians. Technicians receive annual training courses through Certified Course Providers and certify annually with the Department of Health Services. Lead materials are carefully removed and analyzed by laboratory testing to determine the proper disposal method for each specific project.
Our Certified Technicians use specialized equipment and modern techniques to safely remove and properly dispose of hazardous waste. Our technicians receive special training from certified Course providers annually. If you have a small residential job or a large commercial project you can rely on our professionals to safely complete your project.
If safety and cost effective remediation is what your looking for then Fresh Air Environmental is your answer. Contact us today for a Free Estimate!
Read what our customers say:
Jamie in Culver City, CA
Stellar!  I would recommend Fresh Air to anyone.  Erin was wonderful to coordinate everything with and all of the workers were attentive and efficient.
FAQs
Fresh Air Environmental Services has compiled some useful information so that you can be informed and act accordingly. The following information can help you make a decision about when to involve professional help for your mold situation. Fresh Air Environmental is always willing to answer questions about mold removal, so if any questions arise, please feel free to call us at (800) 564-8282.